My name is
Karina Tomczyk
I am a business consultant,
trainer and psychologist.
I am interested in the human side of business, which is discovering and emphasizing the importance of the human factor in all business activities. I believe that by cultivating the respect for our values and the needs that reside in us naturally, we have an impact on the quality of working experience.
That is why I emphasize the fascinating idea behind my work – the voice of human nature, and therefore – the "human reflection of business".
I specialize in the area of emotional intelligence and business wellness, which involves creating high-quality working conditions by managing relationships and efficiency at work.
As a trainer and consultant I design, implement and supervise non-standard training solutions in such areas as: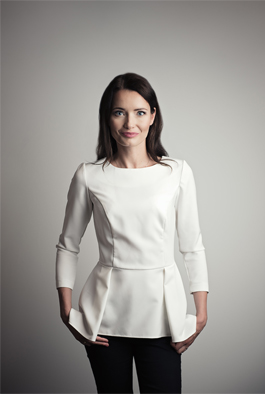 Business Wellness, Emotional Management, Stress Management (Managing your Behavior under Pressure), Techniques of Effective Presentation and Public Speaking, Interpersonal Communication, Social Influence, Team Building, Customer Service and Selling in the context of Customer Centricity.
read more